---
Dependency
There are two main topics in dependency, dependency itself, and reverse dependency. Beside these two, there are other topic as well, such as managing conflict that we do not cover here.
Help
DNF has a repoquery help that show all dependency related options.

Dependency
Package that required by: such as man-db need less and other.

This dependency information can be achieved by repoquery --requires command. This will show required parts of the package.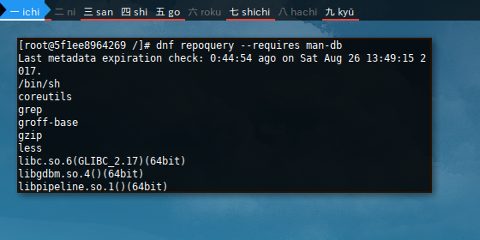 Reverse Dependency
Package that require: such as less needed by man-db or other.

This reverse dependency require repoquery --whatrequires command.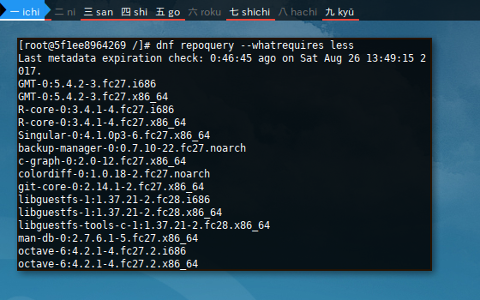 Test
Removing less would remove man-db. And also remove any unused dependency.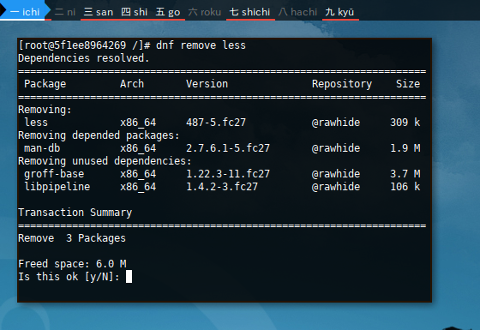 Tree
This rpmreaper is an RPM tool rather than DNF tool.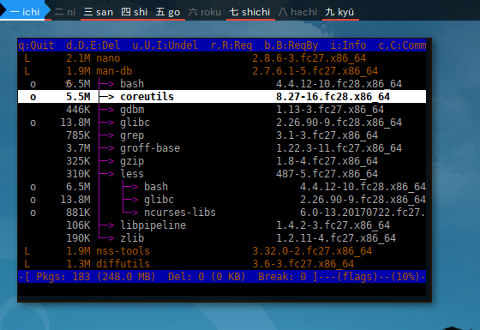 ---
Group
Is this docker Minimal Install ? I always wonder what inside theis Fedora docker Container. RPM group help me understand this riddle.
Group List
We can see Minimal Install group as below.

Group Info
And there is this Core group as below.

And at the most bottom, there are only Packages as below.

Group Install
Now we know, that not all the Core packages are installed, as some packages not required by the container.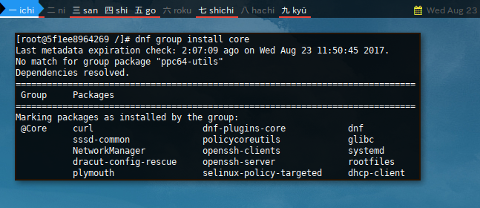 Beyond Group
You can even remove group of packages as you can read in manual, or upgrade only for specific group.
---
Repository
A few DNF repository commands.
Repository List

All repository.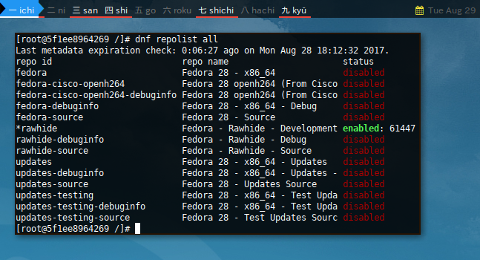 Consider examine the /etc/yum.repos.d/.

Repository Info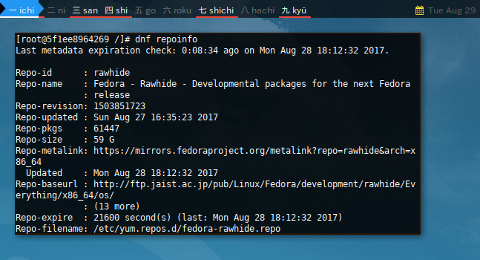 or just
Consider inspect the /fedora-rawhide.repo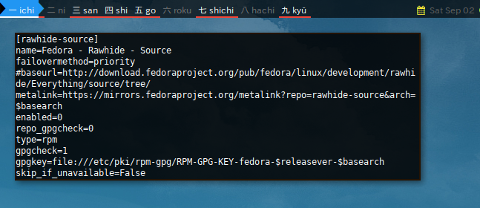 Now you know that you can edit directly.
Repository Packages
You can use repo-pkgs, it is just an alias to repository-packages.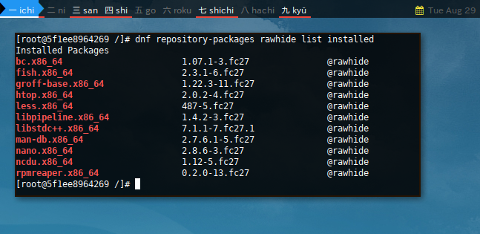 Or even disabled repository.

And info for each repository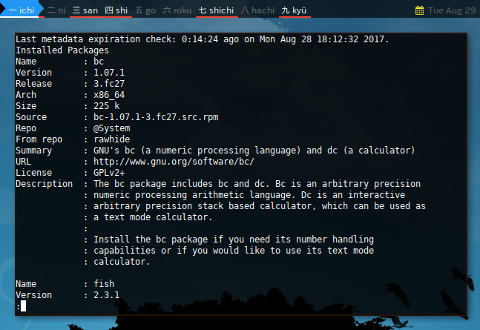 enablerepo Directive
You can use --enablerepo to operate on a single command without permanently enable the repository. The same rule applies to --disablerepo temporarily.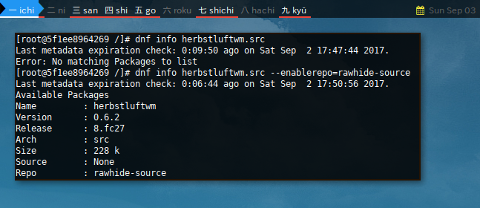 Mirror
There is no need to explicitly specify mirror, in Fedora since DNF utilize metalink. As you can see in previous figure dnf repoinfo, the rawhide repo is already use ftp.jaist.ac.jp.
If you wish you can inspect what is in there. Consider grab the metalink from yum.repos.d.
Now see what is it in the metalink.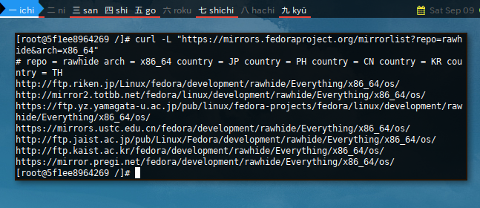 Now we can explicity use ftp.riken.jp.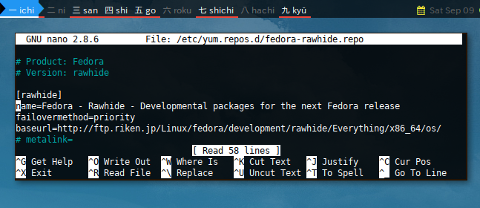 Check what happened to the rawhide repository
This is all about repository for now.
---
What's Next
These are just preliminary knowledge about DNF. Consider finish reading [ Part Three ].
Thank you for reading