Migrate
Migrate Devuan, and go further, Prevent libsystemd0 to be Installed.
I have migrate from Debian Stretch (systemd) to Devuan Ascii (sysvinit). Yes, I'm officialy a Devuan user, finally.

I followed the guidance.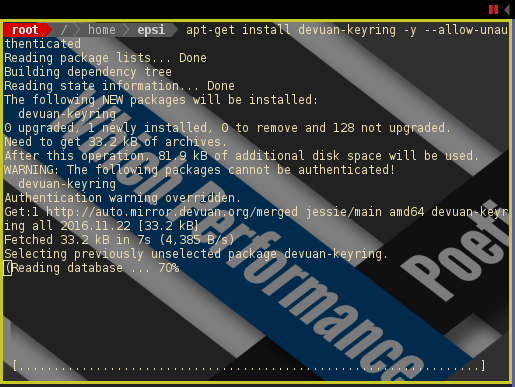 There were issue, but solved.
NetworkManager is gone, but I can use wicd+dhcpcd
The rest works as a charm.
---
Screenshot
OS: Devuan
Window Manager: HerbstluftWM

Panel: Dzen2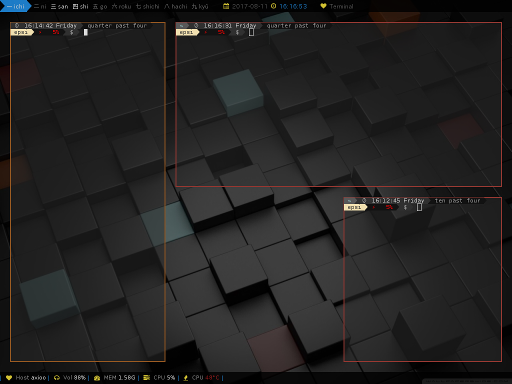 ---
Consider Going Further
Then, I decided to go further, remove libsystemd0 and prevent it to be installed.
I do not think libsystemd0 is a dummy package. I just need to know, How bad this could be, prevent libsystemd0 to be installed.
---
Result
Work well: Libreoffice, Inkscape and Chromium.

Lost: SDDM, GIMP, CUPS, SAMBA, Firefox.
It is good to know how bad each dependencies are. Please click for more complete investigation using uncropped figure.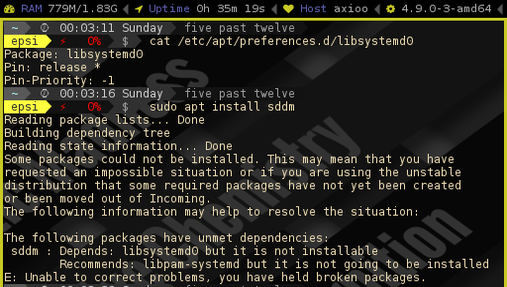 Note that Devuan works well if you keep libsystemd0.
---
Checking GRUB
Debian is somewhat interesting that Debian allow user to choose different init at boot. A Debian system can be installed with two different init, although you can only have one init running at a time. Debian configure this kernel parameter in GRUB2.
Or maybe
This kernel parameter that handle init, used to be a mystery to me. Now, nomore secret.
Devuan
Here is what I found in Devuan.
Debian
Here is what I found in Debian.
---
Other Issues
I haven't got time to have deeper exploration on Devuan yet. There are some issues such as slim that has no reboot option. Maybe next time.
---
Thank you for reading