---
Slackbuild
There are few options to have slackbuild compiled.
Manual Compilation

Using sbopkg

Other tools such as slapt-src, and slpkg
Here we I use fish as an experiment. You can use other Slackbuild as well such as ncdu.
Manual Compilation
Get the slackbuild. Using the appropriate slackware version.
Get the source code. Using fish.info
Do the compilation process. Be brave to track error in /tmp/*/config.log whenever you encounter error.
And finally install.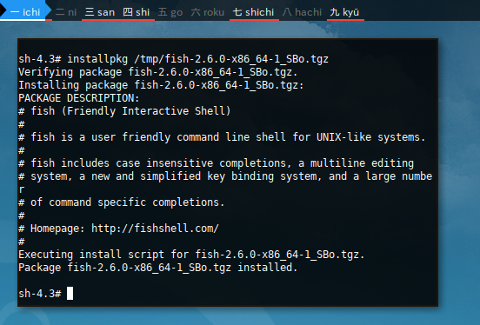 Tracking Dependency
Sometimes (or usually for beginner), error happened while building from source. This step give me better understanding of my system.
You should take a look at the config log for more verbose message.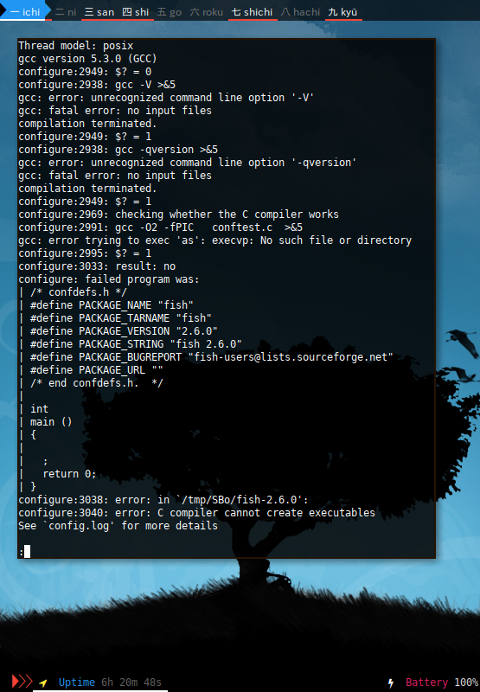 You can see in that figure above that we need to install as the Portable GNU Assembly. Other case we encounter a more complicated thing, such as missing file that must be search first. Here is some example.
This doesn't look as so bad. Actually searching for these files is fun if you have time.
All you need is patience, and passion.

---
sbopkg
After manual compilation, we can continue to automatic compilation. There is this sbopkg tool to make your life easier.
Reading
Install
Now you are ready to use sbopkg. But however you need to install rsync first, to populate repository data to local.
Update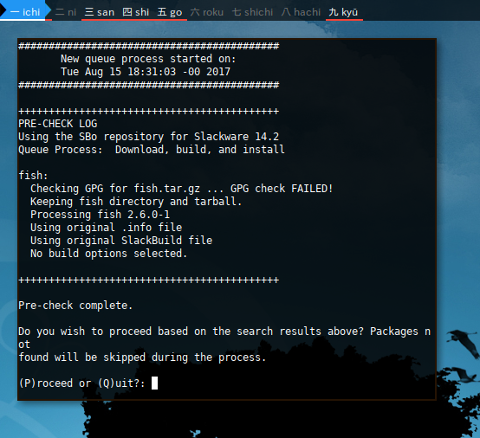 As long as you prepare toolchain well, sbopkg is helpful.
The sbopkg Log File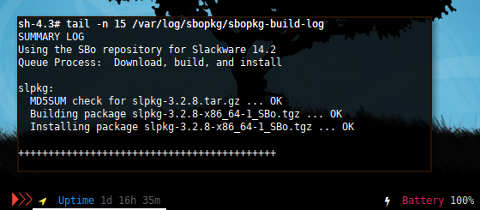 ---
Using slapt-get
There also unofficial package manager for slackware that emulate Debian apt-get. slapt-get for binary, and slapt-src for source such as slackbuild.
Reading
Install slapt-get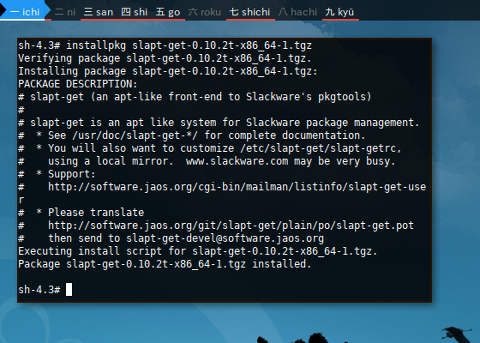 Dependencies of slapt-get
These packages are required to run slapt-get
Update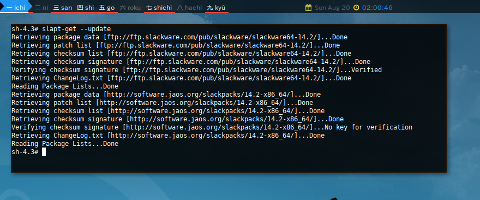 Upgrade

Install
This htop install succeed.

But this ncdu install failed, because ncdu comes from slackbuild.

Show Info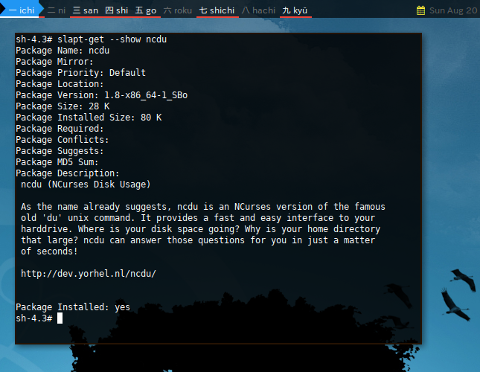 Since ncdu come from slackbuild repository that needed to be compiled first. We need another tool to manage.
---
Using slapt-src
In order to use slackbuild form source, we can utilize slapt-src. This time no need to wget, since we already have slapt-get.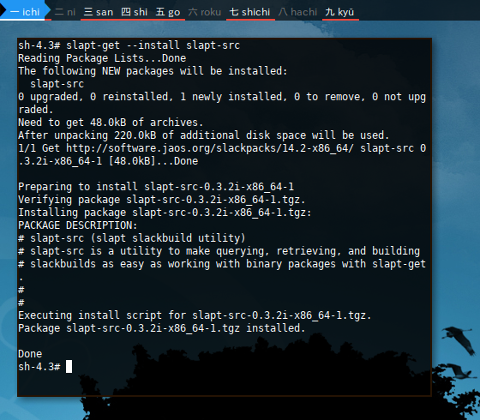 Update
Do update first before doing nay task with any command.

Install
Now we can install ncdu from slackbuild.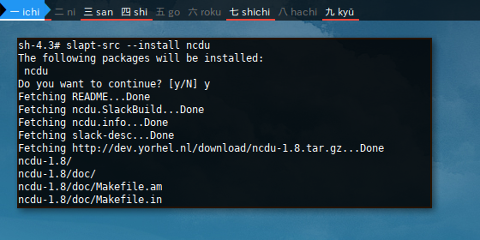 ---
What's Next
Consider finish reading [ Part Three ] that cover slpkg and repository.
Thank you for reading