---
Dependency
There are two main topics in dependency, dependency itself, and reverse dependency. Beside these two, there are other topic as well, such as managing conflict that we do not cover here.
Dependency
Package that required by: such as man need groff and other.

This dependency information can be achieved by -ep man command. This will show required parts of the package.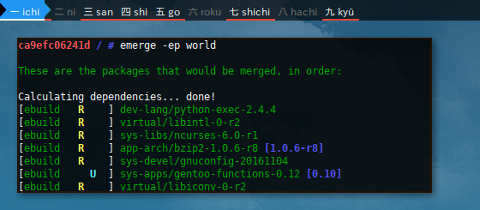 Reverse Dependency
Package that require: such as groff needed by man or other.

This reverse dependency require equery depends command.

It can also query all packages including not installed packages. The process take long and need a lot of CPU.
Pretend
Consider pretend to remove the groff package. These commands have the same result.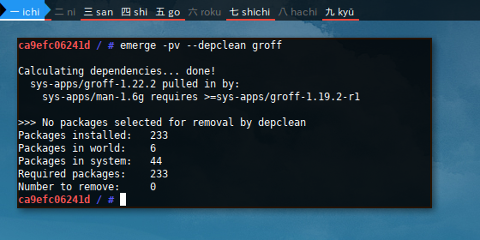 Verify
Gentoo has a tool, to install or repair, missing dependencies.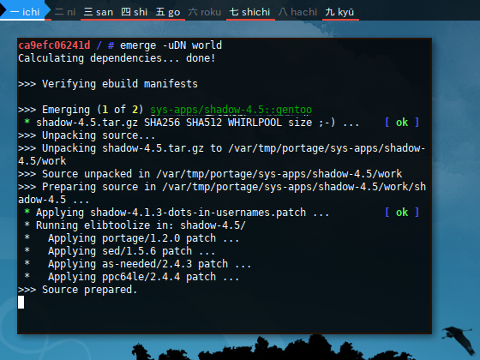 ---
Group
There is no group concept in portage.

I have been looking for a concept of [group or pattern or metapackages] in portage. And found something better called sets.
Metapackages
If you insist to use metapackage, you can still use the search feature.
Sets
Official
Awesome Blog
---
System Wide
System wide information.
Emerge
There is this emerge --info command to dump the system wide information.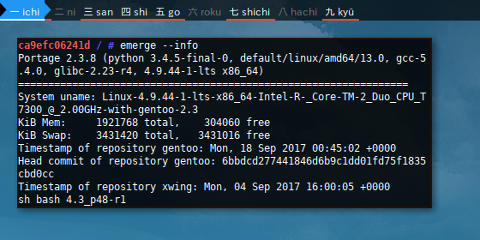 evdep-rebuild
Verify integrity of package database, such as dependencies.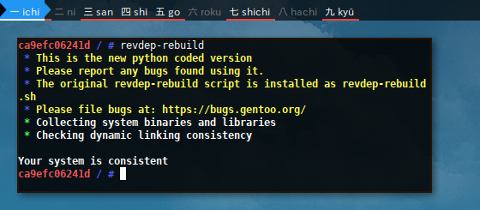 Upgradable Packages
There are also this command that show upgradable packages.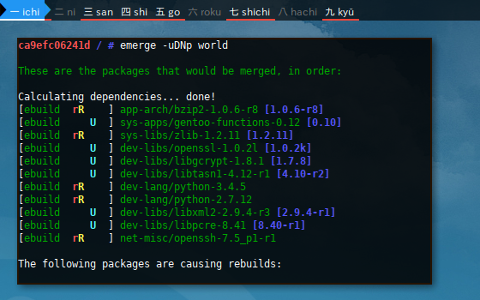 You may consider to use --columns for prettier output.
Installed Packages
Reinstall target and entire deep dependency tree, as though no packages are currently installed.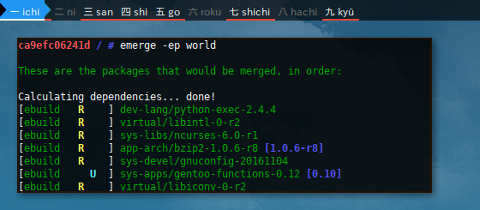 You may consider to use --columns for prettier output.
Obsolete Packages
Obsolete packages in current system.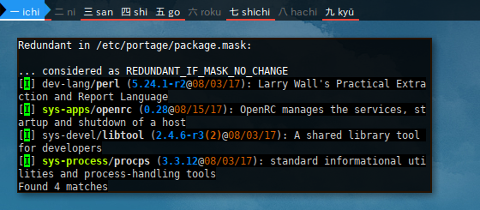 Recent Packages
Packages that has been changed recently in repository.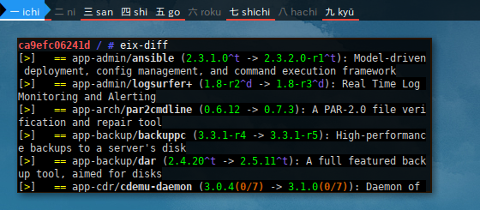 ---
Package
Building Package
Now it is there.

Extract

---
History
The Log File
This is most the forgotten part of package management, although it is not uncommon to notice messages.
Most likely you want the tail, latest transaction, at the bottom of the recorded event.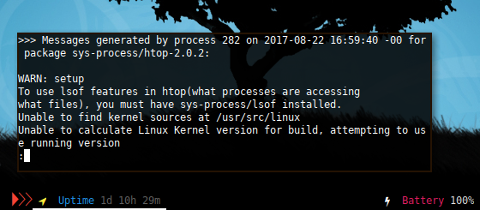 ---
Clean Up
Keep your system neat and tidy.
depclean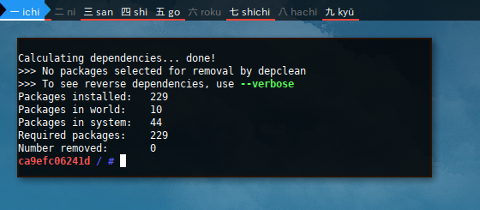 Cache
Time after time, your portage source directory, may growing bigger and bigger in size. You can clean these directory.
Package Source

This will only remove package if there are newer version. This command takes long time. Do not do that when you are very tired.

This will will keep only installed package.

---
What's Next
Still no comment. Just like everything else. I still need to dive deeper. Consider finish reading [ Part Three ].
---
Thank you for reading