---
Preface
Goal: Examine Package Manager, Focus on Command Line Interface
Using Debian minimal install in Docker, is a good way to learn The Advance Package Tool. APT is considered a basic knowledge utilized by Debian's derived distribution such as Ubuntu, Mint, Elementary, Zorin, Kali Linux, Parrot, Cyborg, and some other cool Distribution.
We only need Stretch stable release. We will switch to testing later on part three, so that we have a chance to play more with package cycle.
Test Bed
Container: Docker

Operating System: Artix (OpenRC )

Window Manager: Herbstluftwm
Since we are going to use docker again, you can read a common overview here.
Of course you can use virtualization, the issue is distraction. We need to avoid tendency to focus on GUI tools. At the same time, limiting the scope to CLI tools. Most of the time, CLI tools is considered lower level than the GUI one.
Must Read
You are encouraged to read this first, before even starting to read this article.
There are already so many references for this APT. This is just another reference. I think that I'm late. I should have write these ten years ago.
---
Getting Started With Docker
As usual, first, we do attach docker process.

By the container image size, Debian is good at managing minimal install.



---
Package Management
Debian utilize APT, The Advanced Package Tool. APT has a lower level tool caled dpkg that handle .deb package files.
It has many front end,
DPKG Frontend
Last updated Eight Years Ago.
APT Frontend
APT (apt-get and family): Python:

apt-src: No github yet

aptitude: No github yet

https://anonscm.debian.org/git/aptitude/aptitude.git
Get Help
Read the fine manual.
Note that with minimal install in docker, we do not have man-db and less yet.
The new APT
I have been a Debian user since 2007. It means a decade. My hand automatically type every few days.
Whenever there is a conflict, I use aptitude instead of apt-get.
But this is going to change. Now we have apt instead of apt-get. apt is a combination of most common command from apt-get and apt-cache.
Now you can see there are some front end. Our focus now is apt.
APT Shell
There also APT shell, separated from the official APT that enable user to focus on the task of managing package.
Note that with minimal install in docker, we do not have aptsh.
I personally never use this aptsh.
---
Updating System
First thing to do is updating my system as usual.
OS Release

Update

List Upgradable

Upgrade
OS Release
Refresh Update
Almost equal to:
Alternatively: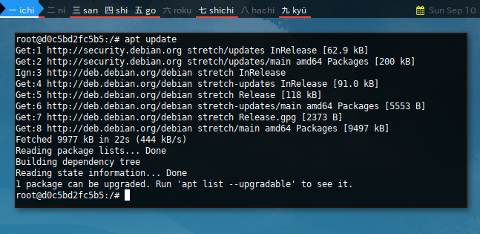 List Upgradable
just relax, folow what the command above, told us to do to list upgradable packages.

Upgrade
Almost equal to:
Alternatively: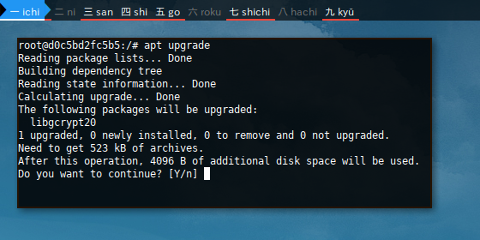 Full Upgrade
There is also this full-upgrade, that resolve dependency conflict automatically.
Almost equal to:
Alternatively:
There is however.
And later we will discuss
---
Package IRSIF
Install, Remove, Search, Info, File

Package Install
Consider our favorite example package below. This will have a verbose long output.
Almost equal to:
Alternatively: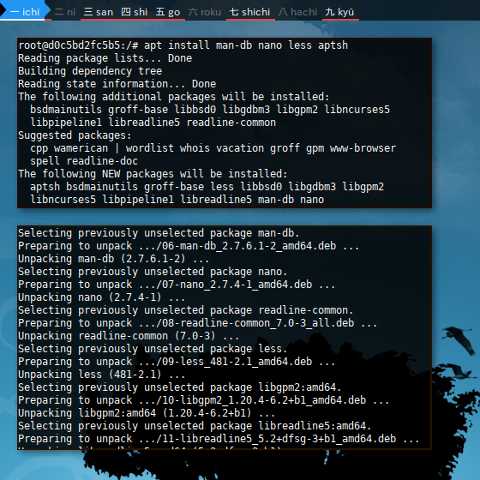 You can add -y to avoid confirmation. This will assume yes for each confirmation.
Download
There are two ways to download package without installing.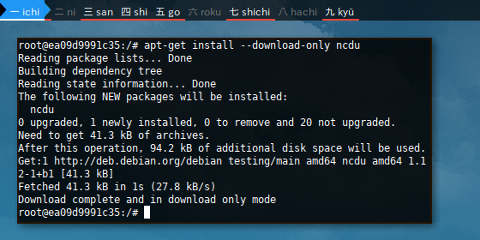 The package will be in cache.

The next time you do install, it does need to download anymore, because the package is alre4ady in the cache.
Alternatively you can bypass the cache.

And you can install using low level dpkg later on.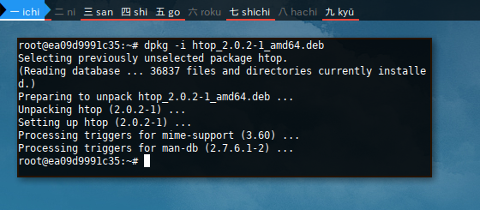 Package Removal
There are two kind of removal in APT. It is apt remove and apt purge. The last one also purge configuration.
Consider this groff-base, that is dependency of man-db. Debian is mature in managing dependency.
Almost equal to: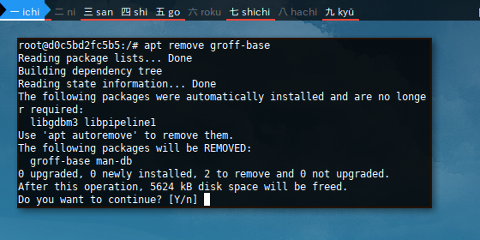 Alternatively, with aptitude use different approach: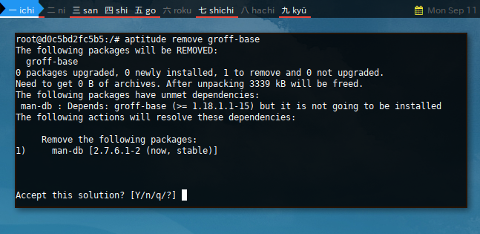 This different aptitude approach is, why I use aptitude whenever I have package conflict. Before the new apt comes out.
It is just an example. We do not realy need to delete it.
Package Query Search
Search used to be handled by apt-cache. But the output is slightly different.
Alternatively: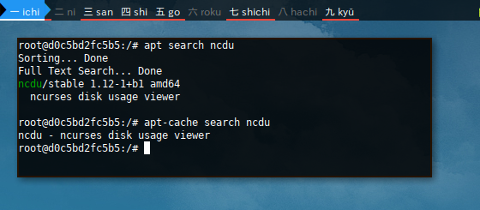 There are a lower level dpkg-query --list tool as well. I must admit this is my favorite.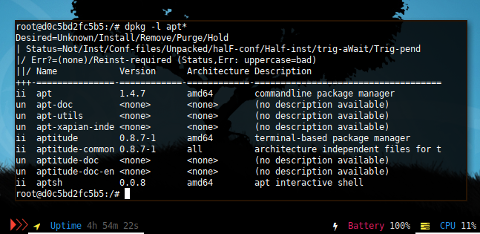 Package Show Info
Pretty straightforward.
Almost equal to:
Alternatively: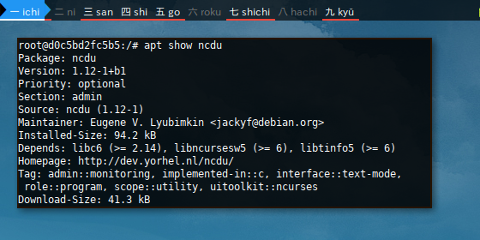 This show will grab all package with respected pattern. You can narrow the result using regular expression.
There are a lower level dpkg-query --status tool as well.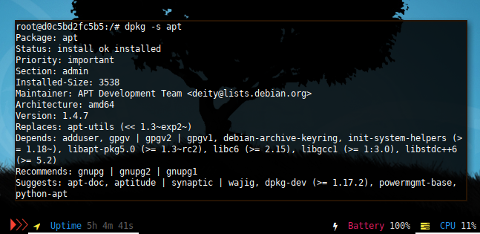 You may find dpkg -I useful to get information directly from the package.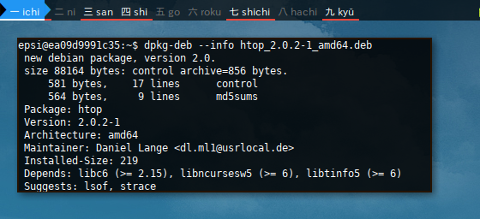 List Files
Listing package files can be achieved using dpkg.
Or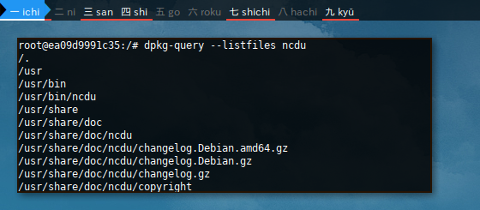 Extract
If you are a curious person, you can even extract the package.
---
What's Next
APT is a mature package management, so many commands that this topic deserve its own long article. Consider finish reading [ Part Two ].
Thank you for reading