---
Automatic Build
makepkg is some kind of automatic build process, utilizing information from PKGBUKD. Don't be scared, this process is easy, and won't hurt you.
No need to do configure, make, and make install separately. Since they are already in PKGBUKD.
It is a good idea to compile as a non-root user. Consider prepare a user if not exist yet.
User Privilege
Build require regular user, non root one. Consider make one first.

You should also setup sudoers, otherwise this message.
PKGBUILD
ALPM handle source code only in one text file named PKGBUILD. Indeed a smart design, only one text file.
Consider check this package query package from AUR.
https://aur.archlinux.org/packages/package-query/
You can read PKGBUILD here.
https://aur.archlinux.org/cgit/aur.git/tree/PKGBUILD?h=package-query
Consider download the PKGBUILD snapshot.
https://aur.archlinux.org/cgit/aur.git/snapshot/package-query.tar.gz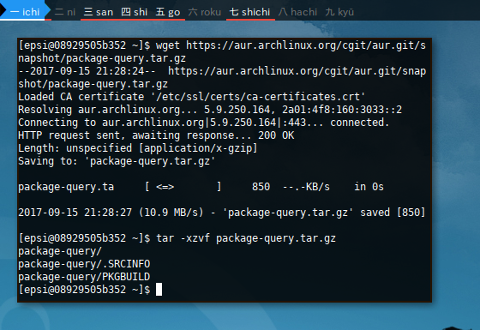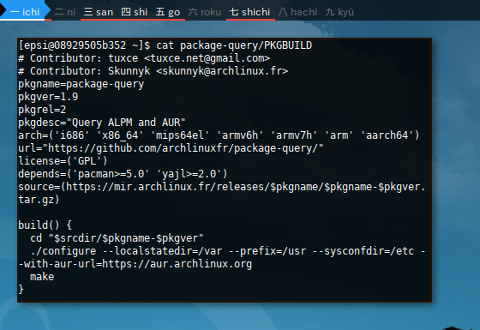 As you can see, it needs yajl Yet Another JSON Library, therefore we should install yajl first. This time using sudo.
makepkg
There is this makepkg at the heart of automatic build. This will compile package, and create the .tar.xz ALPM package. In order to do this we need to change our working directory first. This is a long verbose output.
Although we can have AUR Frontend as described later, sometimes we need to go to lower level, use this sweet good makepkg.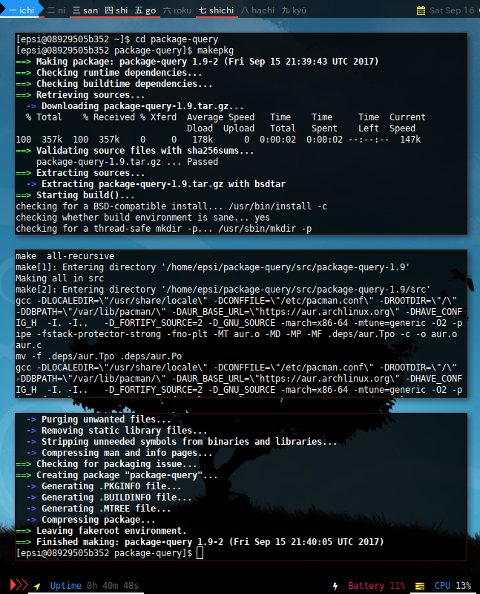 If build goes well, the package should be ready to served.
And install using --upgrade
Equal to: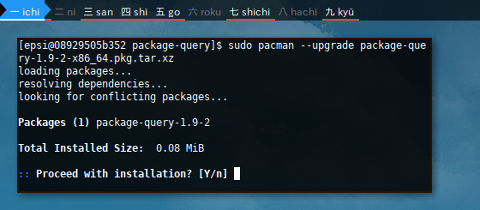 Example
Consider this asp-git package form AUR.
Dependency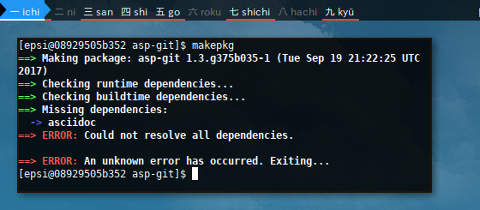 We can solve this using syncdeps.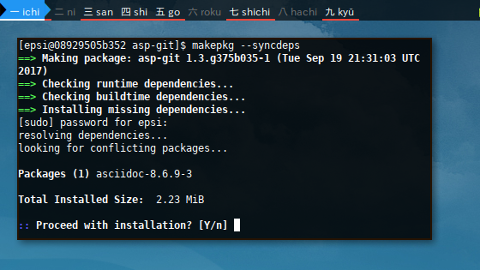 Download
You can download package using --nobuild. This is useful if you want to alter the configuration, or even the source code.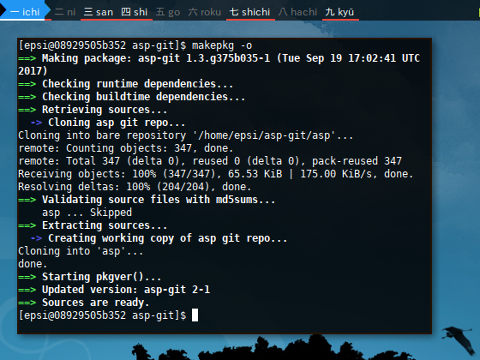 Now you can continue, without cloning.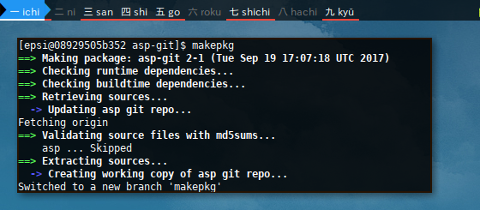 Install
You can also use --install to automatically install.
Equal to: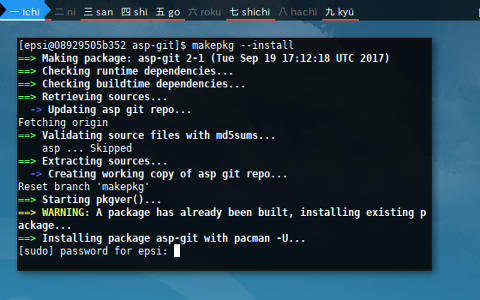 Namcap
Check for possible issue, similar to lintian. The namcap name is the reverse pacman character.

---
ABS
AUR is not the only ALPM's strength, You can also build official package. Sometimes we need to build instead of binary to add build configuration to enable feature that was disabled, or disable feature we do not want, or any change in the build for an official package.
ABS stand for The Arch Build System.
Deprecation
ASP is an alternative for ABS that has been deprecated.
ASP
Using asp is as simple as below:
Now we can continue with makepkg.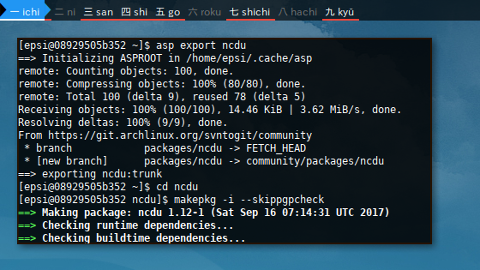 Using SVN
This is a lower level method than ASP for curious reader. But first you have to install SVN.
I was a little bit confused, about this SVN thing. But then I got helpful answer from community. Dean Wallace has pointed me to the right direction. And suggest to stick with asp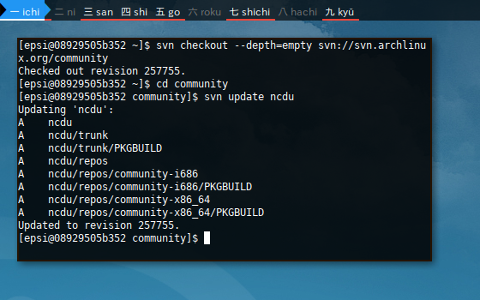 Now you can continue with newly downloaded PKGBUILD.
---
What's Next
There are still, some AUR topic to go. Consider finish reading [ Part Four ].
Thank you for reading