Preface
Goal: Explaining openbox key and mouse binding in rc.xml configuration.
Table of Content
---
1: Key Binding
There is a whole article for this.
Source
Format
The format is:
Summarize
Rather than, go deep into rc.xml. I just want to put my key binding here. I have limited brain capacity. I need to write down as below.
The last line, it is actually xterm terminal, but I change it to urxvt.
---
2: Mouse Binding
The format is:
Summarize
Summmarize The Buttons
---
3: Custom Key Binding
Openbox Key Binding
I add two more keybind.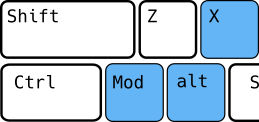 With courtesy of my friend (Asem Bused), I can show you the visual representation of this keybinding.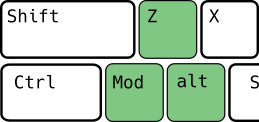 I like terminal with no window border.
Of course you can add your own keybind.
OB Log Out
More about OB Logout in:
My Custom Binding
Mostly borrowed from my i3 configuration.
Addy's Custom Binding
In my system, I use
Pulseaudio user may use:
Arcolinux Custom Binding
I must admit that, these are cool.
Now we can emulate simple tiling easily.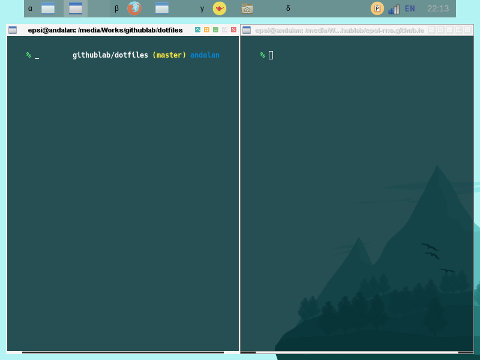 There are also variety wallapaper if you want, but I'd rather not using it.
---
What's Next
Consider continue reading [ Config: Rules ].