Overview
Goal: Openbox Configuration Overview
Table of Content
This guidance structured into separated articles:
Overview (this article)

Config: rc.xml (general, binding, rules)

Config: menu.xml (static and sub menus, dynamic, obmenu-generator)

Tint2: Taskbar, Background, Panel Items
We have already discuss about theme last months.
After a few discussion, I decide to put a section, about installation. This is not, a part of config. But if you wish, here it is.
Install: Solving difficulties about installation [Debian, Fedora, openSUSE, Gentoo]
Window Manager Features
As most of any other Window Manager, Openbox has these features:
Themes (window decoration)

Menu

Startup

Config: Key Binding
---
Additional Resources
Reading
There are some good resources. I always start with the official one. I found that the holy archwiki is a also good start.
Dotfiles Document
Config is available at:
Ricing
These are some good openbox galleries on deviantart:
I can't tell you how I adore these galleries.
---
Stacking Window Manager
Update 2020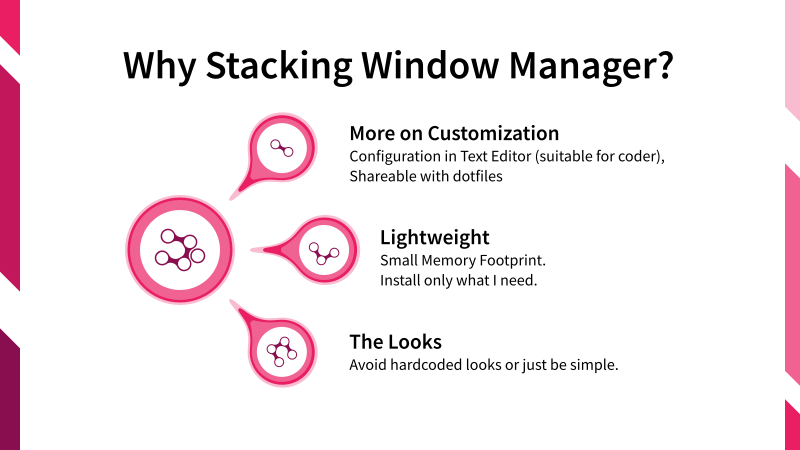 ---
What's Next
Consider continue reading [ Config: General rc.xml ].