Preface
Goal: Examine wireless in system: device, driver, and interface.
Before we get into the popular NetworkManager, we should know that before 2020 NetworkManager depend on WPA Supplicant. wpa_supplicant was the only backend for NetworkManager. This is an old school tools, and we would explore this tools, so we do not get confused when we need to use it later on.
Reference
There is better reference for you:
---
WPA Passphrase
Generate Config
We can generate the config using command line.

Passing Config Through Command
Then using root account, you can pass this config directly to wpa_supplicant command.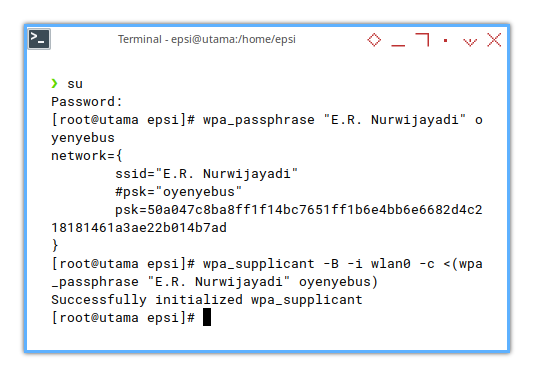 Hardcoded Configuration
It is a good idea to save the configuration, to make it reusable.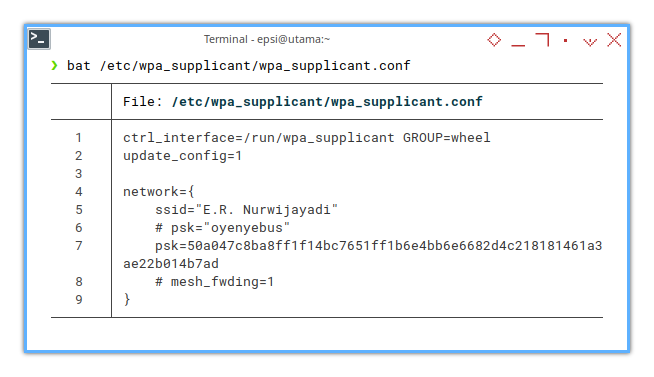 So this setting can be called anytime, by using either command line or as a service.

Beware of the privileges.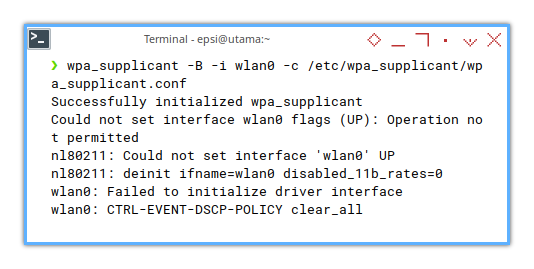 Just do not forget the magic sudo word.
Privilege
Beware with piping when using sudo.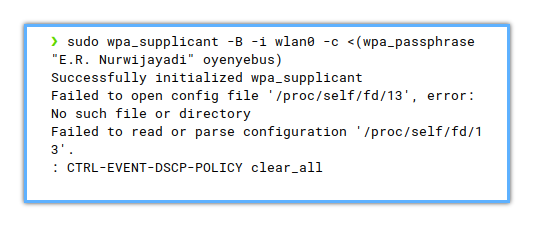 We can solve this issue with shell.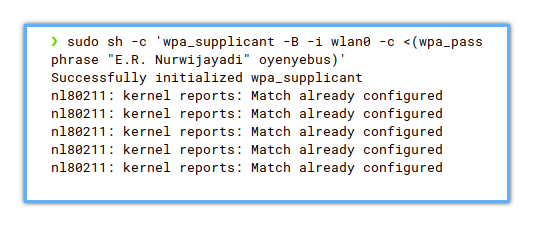 Or you can use root account as well.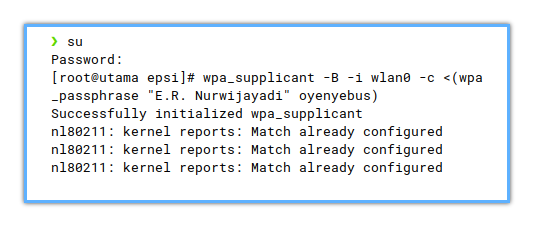 Already Configured
When you have iwd or NetworkManager running, you will have this message.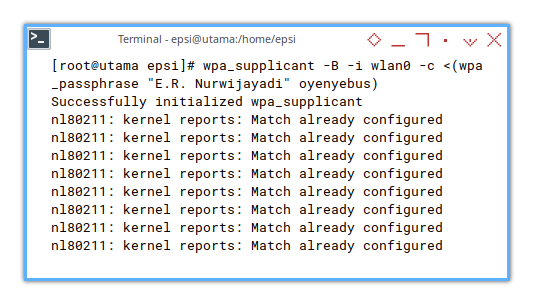 ---
Running WPA Supplicant
We can either run WPA supplicant using wpa_supplicant command, or using init such as systemd.
Using systemd
As usual command.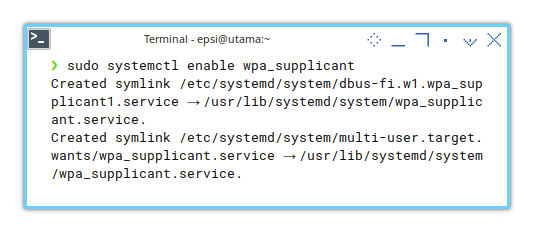 And also start.

You can also check the status of the wpa_supplicant service.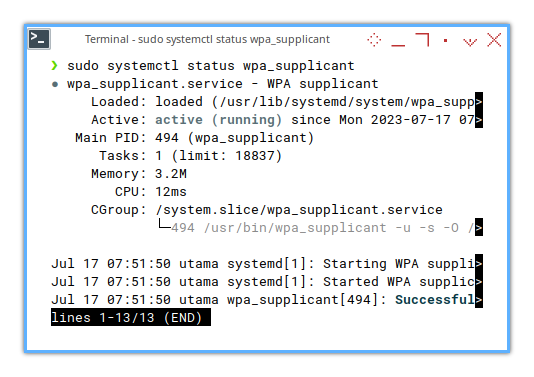 Using Command
We have seen before.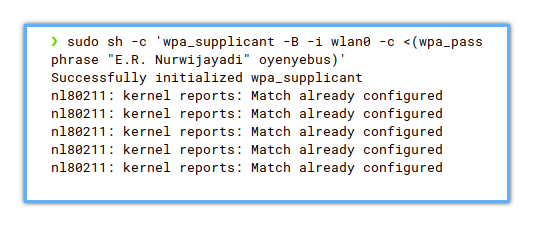 Debugging
This command line can be useful for debugging. For example this command. Would produce very long message.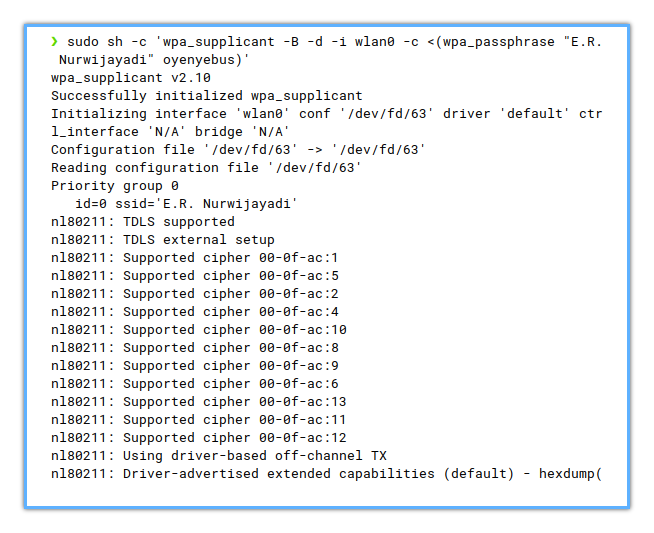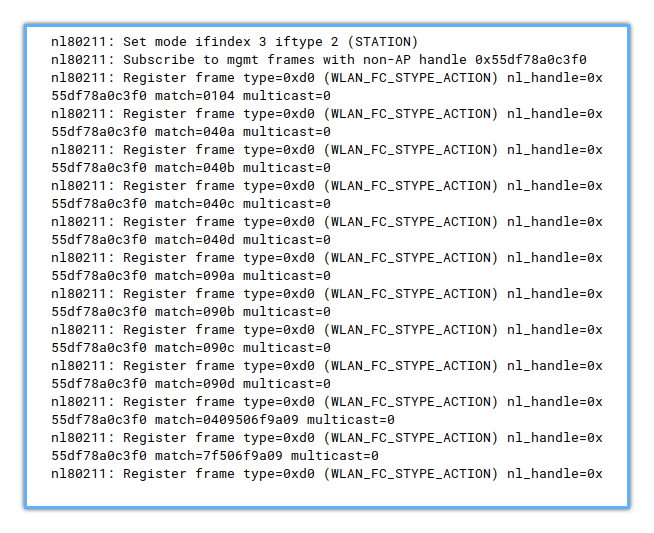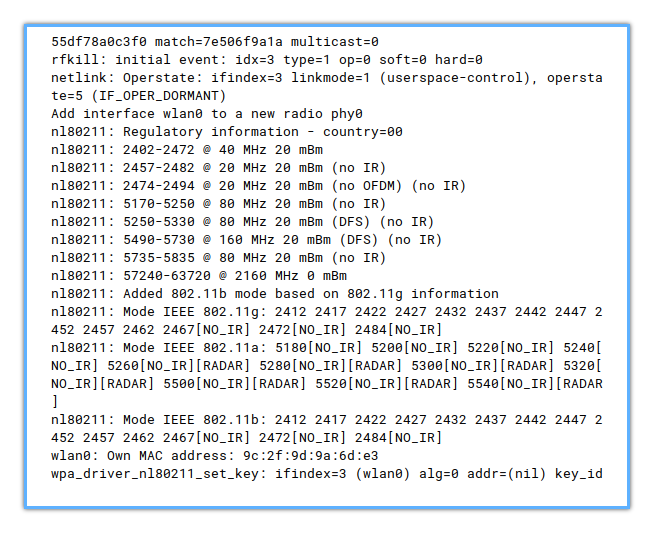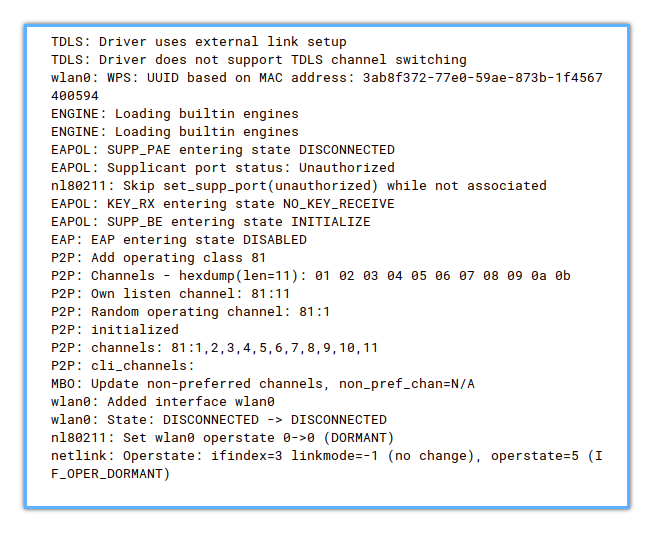 ---
WPA CLI
This section is under construction.
Summary
As a summary, here is the command to activate a network.
Running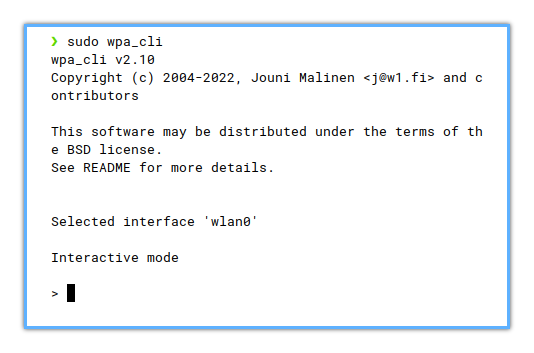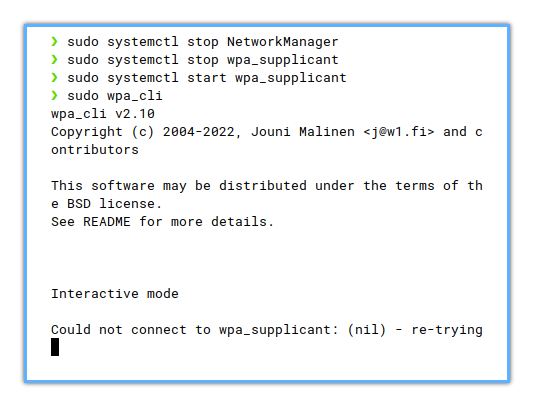 Scan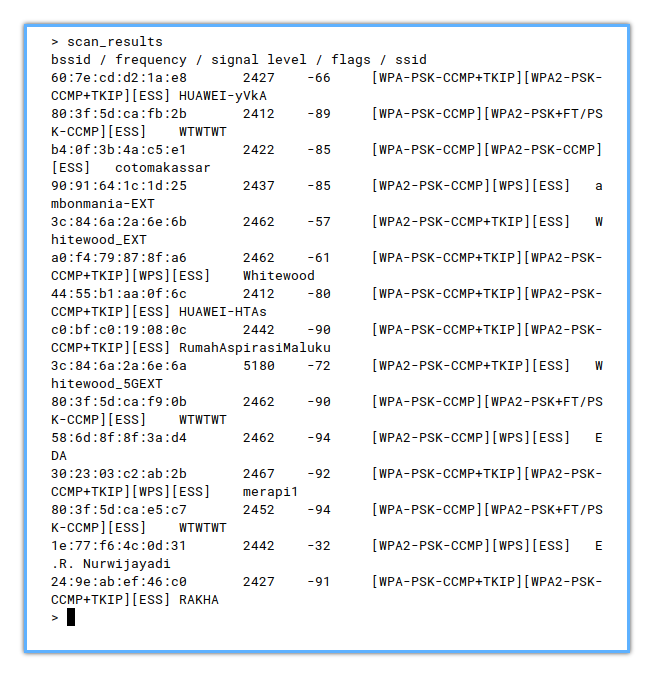 Network Setting



Connexion Setting


Activate Network


Disconnect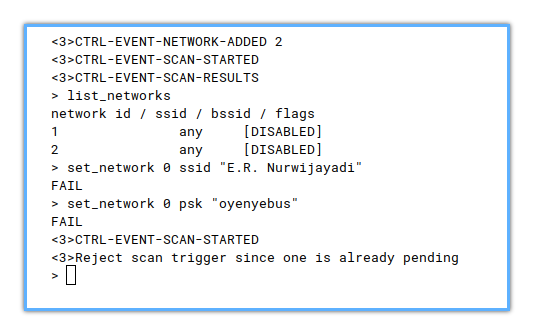 Running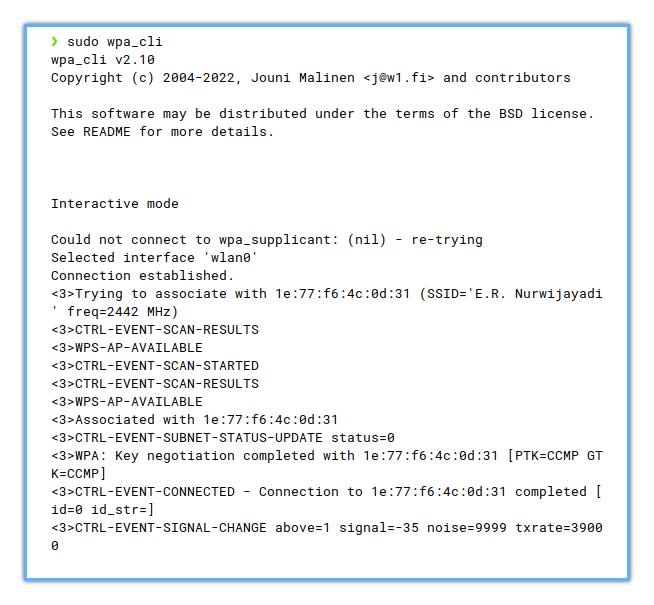 ---
---
What is Next 🤔?
After the WPA Supplicant in post arch setup. We can go right away to network manager for easy to use in daily basis.
Consider continue reading [ Wireless: Network Manager ].