Preface
Goal: Examine wireless in system: device, driver, and interface.
First thing catch my eye in my vanilla Arch install is iwctl. So I think, I have to play with it. So I can install my Vanilla Arch easily.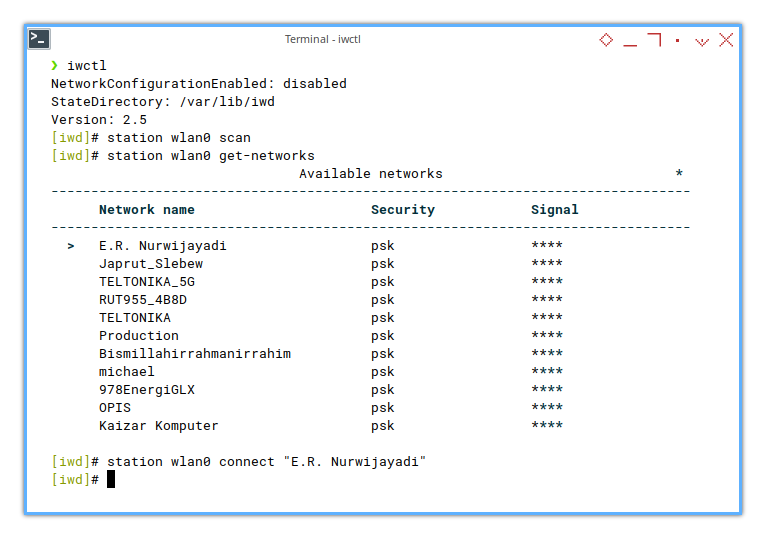 Reference
There is better reference for you:
---
Starting The Service
In arch install, iwd is running as default. But after install you should decide what service to be run.

If the service already enabled, the command won't make the soft link again.

You can try yourself in your beloved command line.
---
Using The Shell
One thing I love about iwctl is the shell. So I don't have to type over and over again. Just up and down arrow.
Unfortunately the shell require long terminal.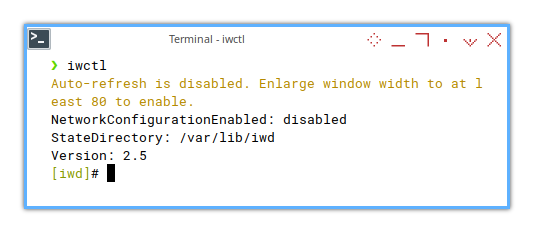 Let me start over with wider teminal.

---
Power Up The Device
First list what device available.

Then powering on.

---
Scanning Network

If you do the same command again, this will refused.

Now you can get the list of the networks.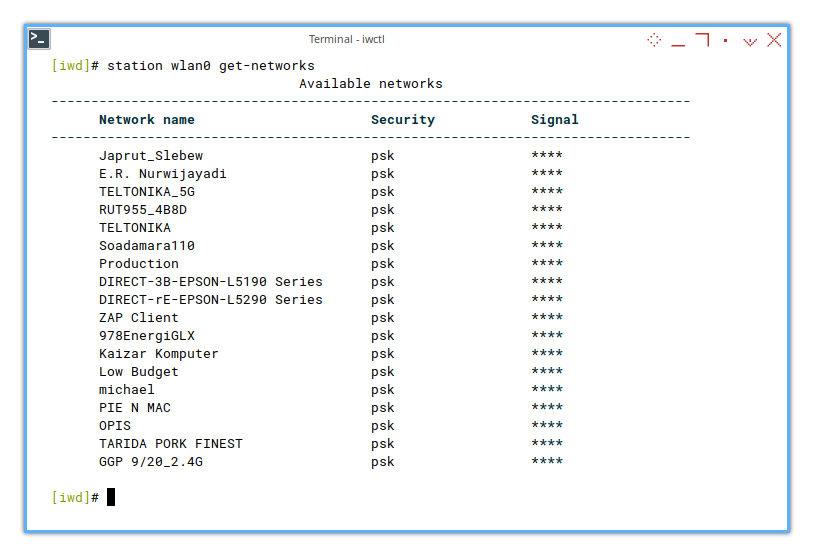 Now you can easily connect with your SSID.


We can check the detail of the device.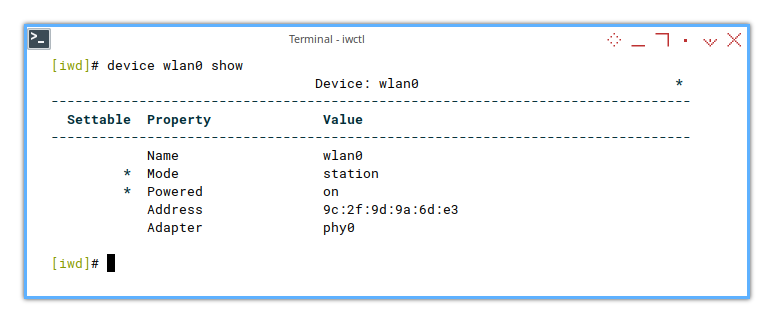 And also the connection detail of the station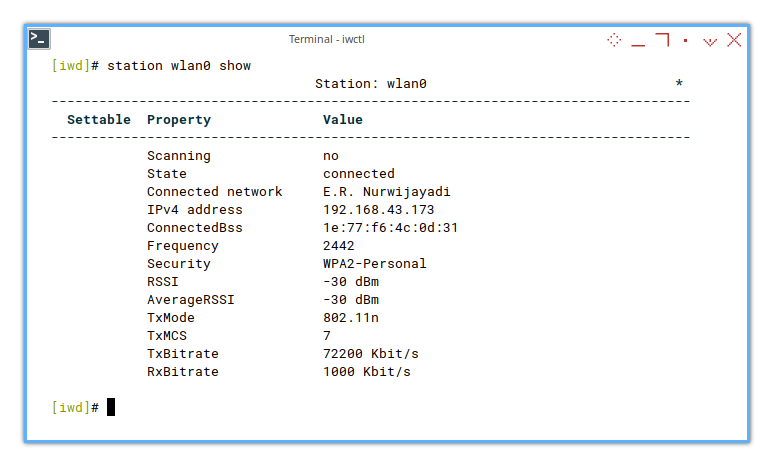 ---
Testing The Connection

Allright, I think we need dhcpcd here.

Alternatively you can use dhclient.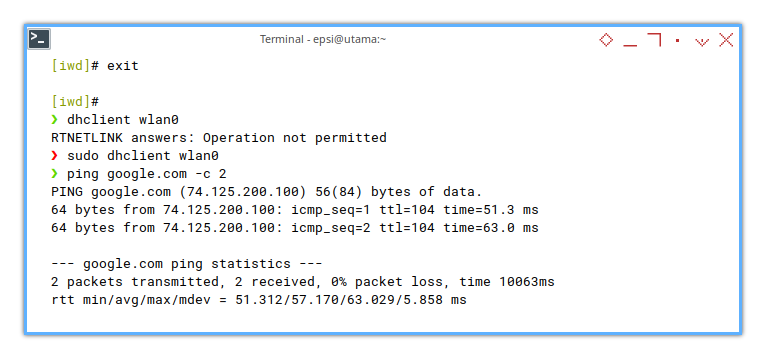 ---
Stopping IWD
If you want to continue to leanr about other service, such as NetworkManager, you should stop the iwd. Because both can't be coexist without further backend settings.
Now try to ping again.

Just to prove that it really to stopped.
---
Config
There are two configuration
Main Configuration
Per Connexion
Main Configuration
The main configuration can provide something like EnableNetworkConfiguration.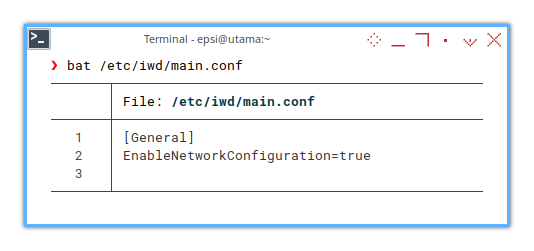 Per Connexion
This is what I have got, while examining the /var/lib/iwd directory. All the connexion stored here.
Let's see what's in there.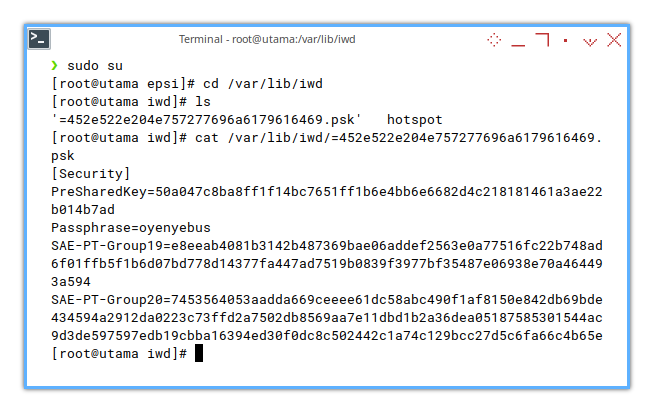 It is a good idea to manage each connexion manually, for frequent connexion.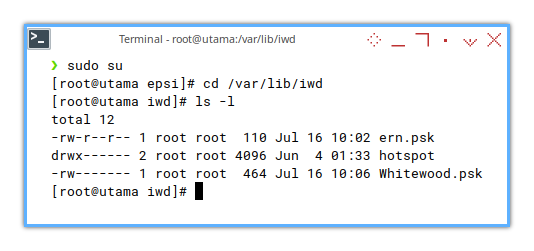 This looks better with bat instead od cat.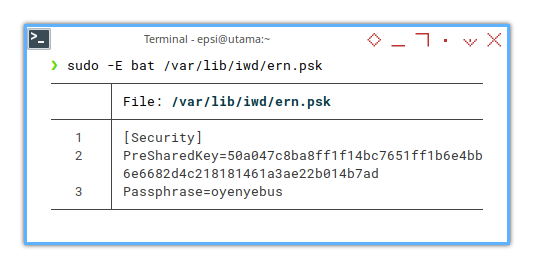 ---
What is Next 🤔?
After the INet Wireless Daemon in arch setup. I need WPA Supplicant in post arch setup.
Consider continue reading [ Wireless: WPA Supplicant ].