Overview
Goal: Common utility for most window manager.
A must have knowledge, for people who just jump to WM land. Example in Debian, Fedora, openSUSE, Gentoo.
scrot

This is a utility to get a acreenshot. If you have an error and asking for help in a group, please give a screenshot or error messages to that group. We are not sidekick, we don't know what happened in your notebook.
feh
nitrogen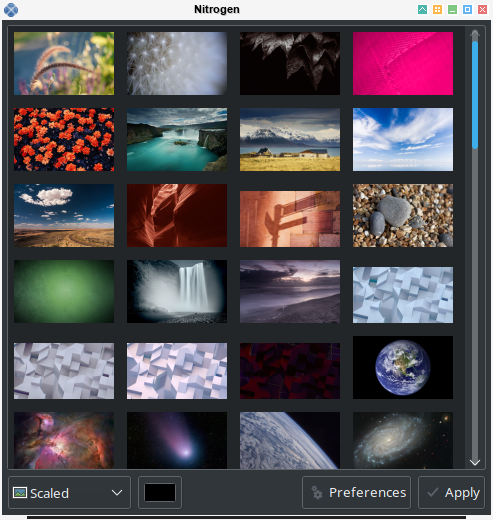 To get your dekstop back to your last wallpapaer choice
---
Debian
In Debian/Ubuntu based, installing is as easy as.
You may click the figure below for fullscreen screenshot.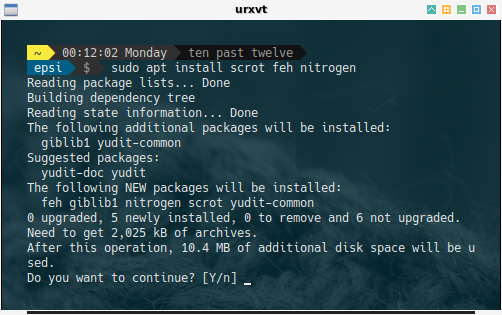 ---
Fedora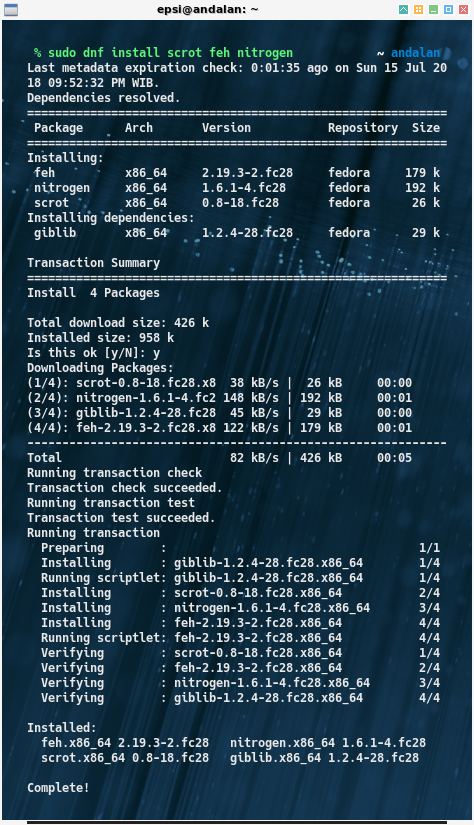 ---
openSUSE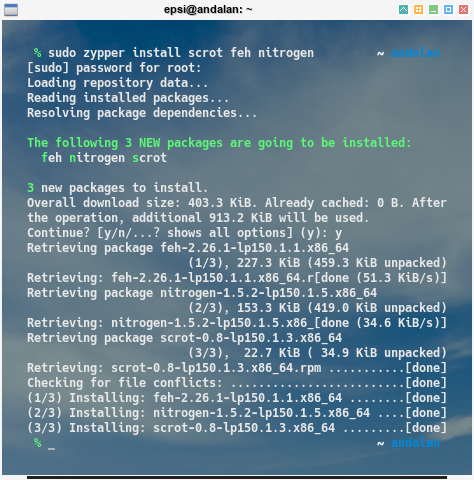 ---
Gentoo
Gentoo portage means patience. But installing these two is fast.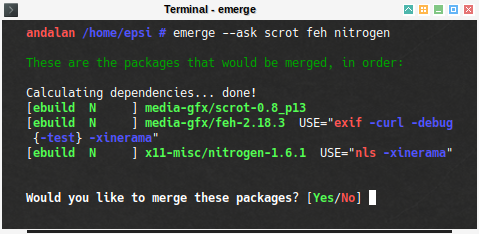 ---
What's Next
Consider continue reading [ Install: oblogout ].