Preface
Goal: Explaining Fluxbox Style Configuration
After XFWM4 Theme, here comes my curiosity about Fluxbox Style.
Table of Content
---
Note
Reading
Before you begin. This is a nice resource:
Managing Configuration
Based on ArchBlu configuration, the Fluxbox config has four parts:
Fonts

Window

Menu

Toolbar
This how this article arranged.
Where to put style configuration
Just in case you are new to fluxbox config, here we I put my style.
/home/epsi/.fluxbox/styles/exilorate/

Configuration Source
theme.cfg is available at:
---
1: Fonts
Terminus
I can't find a better replacement for this Terminus font.
Or you can simply set at once.
---
2: Window
Here is mapping, between the XPM and button required by Fluxbox.
Common
This is the common config, before we go into button detail.
Title and Label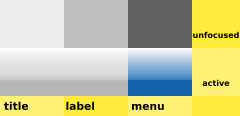 Focused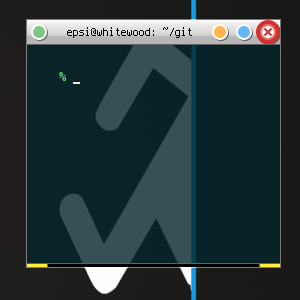 Pressed
Can you see the x on close icon ?

Unfocused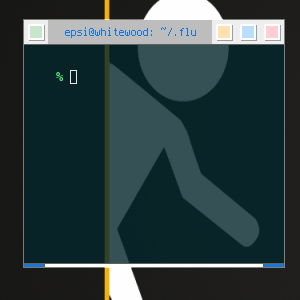 Complete
---
3: Menu
Pixmap
There are some XPM utilized here.

And again this image: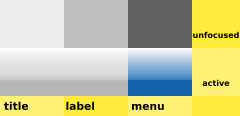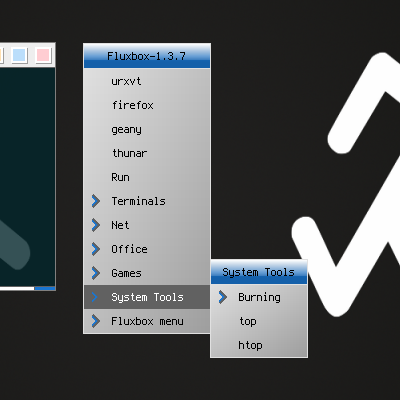 Complete
It is self explanatory.
---
4: Toolbar
Pixmap
Consider reuse, already baked XPM.
Preview
I separate the toolbar image into two: Left, and Right. Because it is a long toolbar.

And

Complete
It is self explanatory.
---
Conclusion
This is only the Style Part. Do not forget to read the [ Inkscape Part ]
I think we are done with Fluxbox style configuration. Have fun with Fluxbox theming.
You may also want to go back to [ Overview ]