Back to Mageia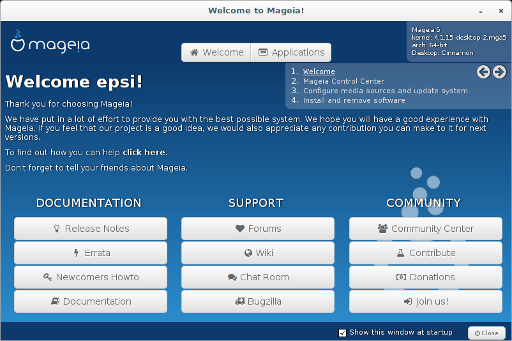 I spent my early days of GNU/Linux using Red Hat in 1999, followed by Mandrake one year later. Returned to Windows. Then Debian in 2004 which was my longest years of Linux distro, dual booting with Windows. In the mean time I was also a distro hopper with Mageia, Ubuntu, kFreeBSD, and Kali. Until all of a sudden in 2014 I decided to migrate completely to Arch Linux. My journey is not complete yet. Learning is my never ending hobby.
Magiea is a successor of Mandriva, while Mandriva itself is successor of Mandrake. After changed its name from Mandrake to Mandriva to Mageia, The latest of Mageia Development is unclear, and it is not a Linux distro that I recommend.
My only reason to use Mageia is for a sentimental nostalgic reason. There is something that I haven't learned in the past. I'm curious, and I don't want to live in regrets, before this distro vanished for ever. That's why I'm back to Mandrake aka Mandriva aka Mageia.
Well. It has a very nice Control Panel.
---
Brief
Instead of Drake. I'm using command line as usual.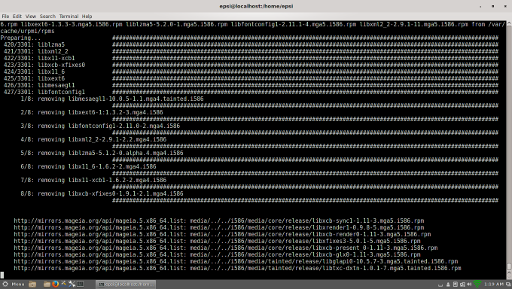 ---
Mageia with urpm*
---
Mageia with rpm
---
Mageia with yum (not recommended)
---
I also test some Desktop Environment. e.g. Cinnamon, XFCE4, RazorQT, and KDE.
Especially Kwin Effect in this PC, because I can't afford it in my Notebook.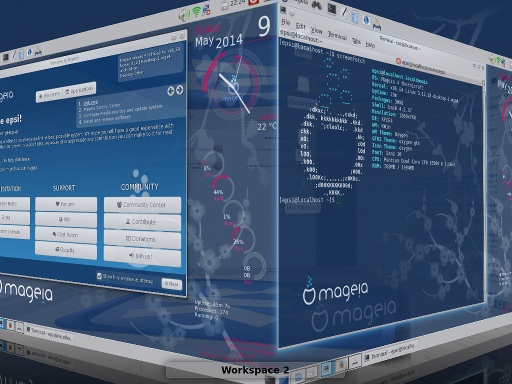 And go further with RazorQT.
---
At the end. I keep my Mageia in my Family's PC. Nobody use it but me. And I rarely use it either.