My name is Epsi. I'm an open source enthusiast. This site is mainly discuss about linux distribution, desktop customization, window manager tweak, And sometimes other interesting issue as well, such as package manager, file system and init.
Articles Sorted by Month Articles Sorted by Tag
Although I like command line, I'm not a hacker. You won't find any illegal activities in this site.
There are so many things to say. I don't want to live in regrets. So I make this blog.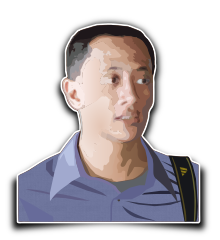 This site is using Oriclone Theme.
Jekyll Demo Site Clone Repository
My Other Blog: Web Development